Granite & Stone Cleaner & Polish
Use our granite cleaner to safely clean and shine granite, marble, and quartz countertops, and other polished stone surfaces.
Buy on

---
Granite can withstand a lot of abuse, but it doesn't tolerate acidic or alkaline cleaners well. Highly acidic cleansers (including vinegar) can damage granite and other natural stone surfaces, leaving dull spots and scratches. Bar Keepers Friend Granite & Stone Cleaner & Polish is pH-balanced to safely clean natural stone.
Where To Use
Polished stone, such as granite and marble

Sealed concrete

Travertine and soapstone

Most types of quartz
Where NOT to use:
Always test first!
Although this product is formulated to clean granite and stone, always test in a small, inconspicuous area first. This product is not recommended for butcher blocks, painted or lacquered surfaces, brick, slate, or grout. Do not mix Bar Keepers Friend Granite & Stone Cleaner & Polish with other household cleaning products. After use, turn spray nozzle to "off" and store in a secure location.
Use Bar Keepers Friend Granite & Stone Cleaner & Polish on stone, granite, and marble countertops, vanities, polished stone fireplace surrounds, and sealed stone lawn ornaments.
Shake product well.
Routine cleaning: Spray directly onto granite or stone surface. Wipe clean using a soft, clean dry cloth or paper towel wiping in a circular motion. Soft, clean microfiber cloths work well, too.
Heavier soils/greasy areas: Spray cleaner onto granite or stone surface surface. Let stand about 1 minute. Rub surface lightly with a non-abrasive, nylon-mesh sponge or microfiber towel. Wipe the surface dry with a clean, soft cloth, paper towel, or microfiber cloth.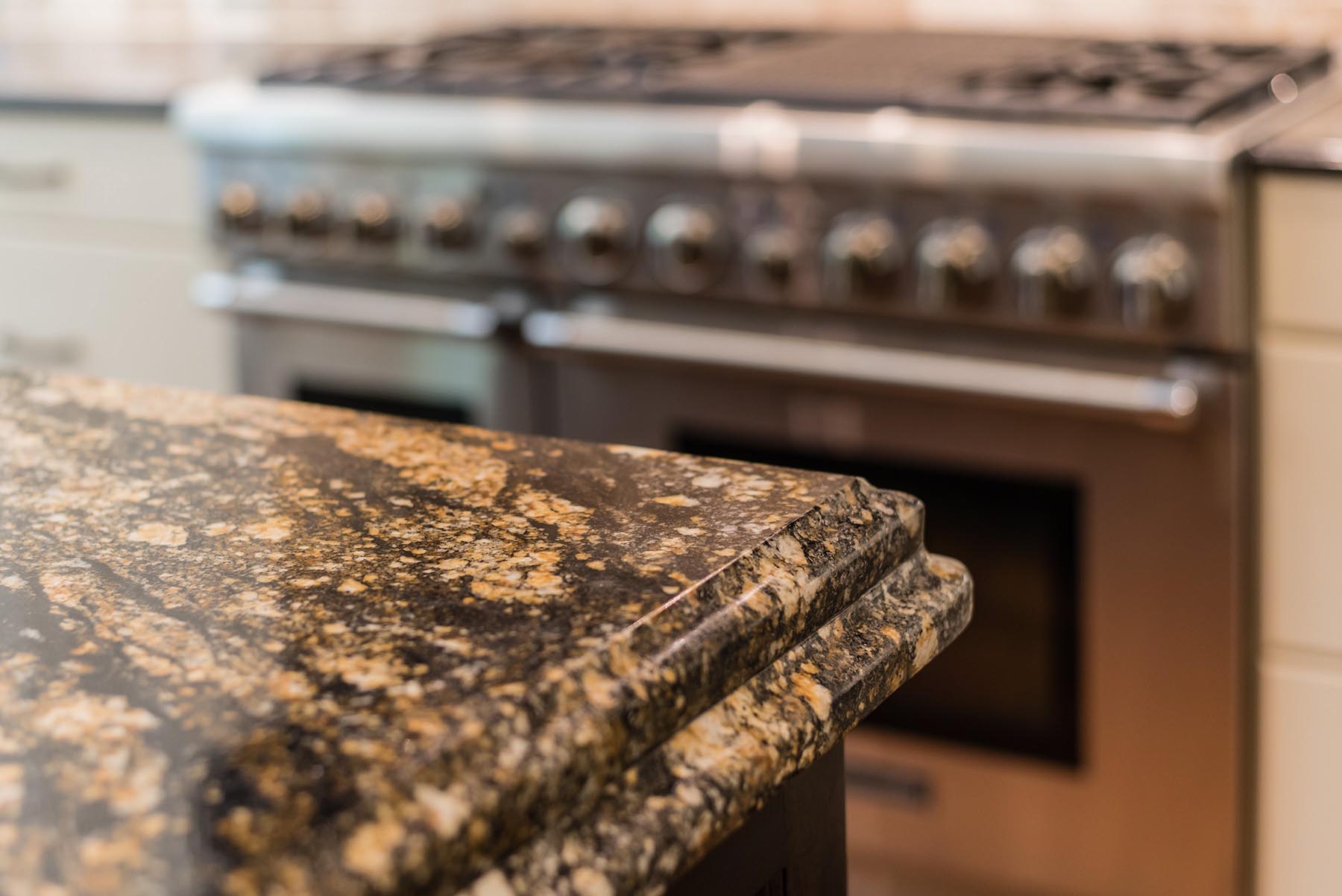 Ingredients
Water, Isopropyl Alcohol, Propylene Glycol, Surfactant, Preservative, Glycerin, Fragrance
Safety Info
If product is accidentally ingested, drink milk or water and call a doctor immediately. If product comes into contact with eyes, flush with water for 15 minutes. Do not mix product with other chemicals, including bleach or ammonia. For prolonged use or sensitive skin, handle product with gloves. This product is safe for septic systems.
Click anywhere to close...