Thank you for your interest in becoming part of the SerVaas Labs family. Keep an eye out on our careers page for newly posted positions!
SerVaas Laboratories is an equal opportunity employer with a policy that provides equal employment opportunities for applicants and employees regardless of race, color, religion, disability, gender, national origin, sexual orientation, gender identity, marital status, pregnancy, veteran status, or any other classification protected by law. This policy applies to all aspects of employment, including recruitment, hiring, promotion, compensation, reassignment, layoff, discharge, education, training, and all other working conditions.
Transparency in Coverage Information
Effective July 1, 2022, health insurance and benefits providers must publicly disclose the most up-to-date information on in-network and out-of-network rates under the "Transparency in Coverage" rule. To view the most up-to-date network rates, visit the Employee Plans page here and then click on Reliant Health Partners.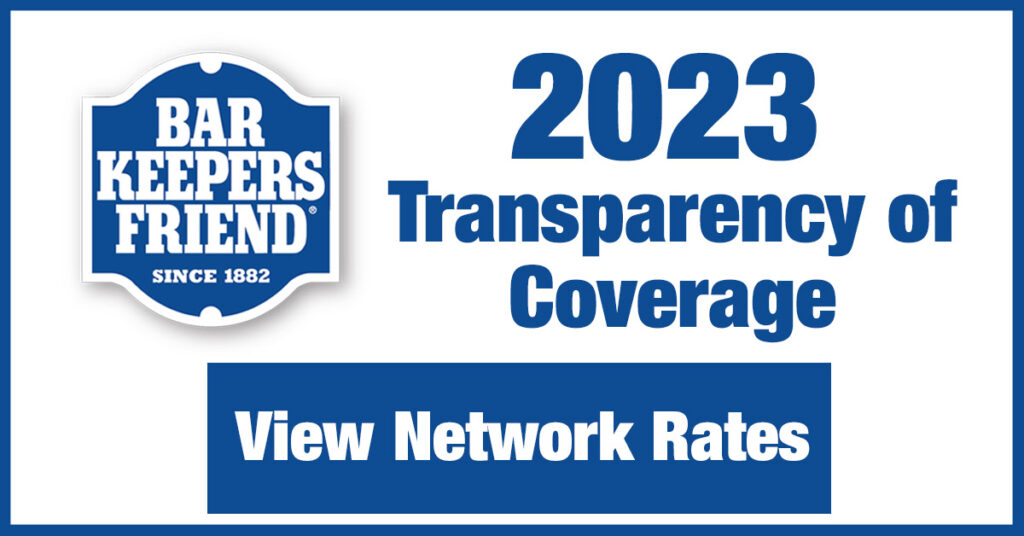 Interested in working for Bar Keepers Friend?
SerVaas Laboratories is growing – and we're always on the lookout for new folks to join our family. Listed below are our current openings. If you have any questions, email nidia.rios@servaaslabs.com.
If you don't see a position suited for you, feel free to submit your cover letter and resume using the form to your right.
Current Openings
No openings yet. Check back soon!