Ultimate Cleaning Kit
Our Ultimate Cleaning Kit combines our BKF Soft Cleanser and TWO (2) DishFish™ scrubbers.
Buy on

---
Packaged together to offer more cleaning power for your money, our Ultimate Cleaning Kit makes it easy to remove grease, grime, rust, mineral deposits, tarnish, oxidation, and stubborn stains from a variety of surfaces. The DishFish scrubber sponges resist breakdown, thanks to their PowerCell Technology and ForeverFresh Foam. The unique DishFish shape removes grime from corners and crevices. When you're done cleaning, rinse the scrubber well, then stand it upright on its tail to drain excess moisture.
Where To Use
Stainless steel

Brass, bronze, copper alloys

Aluminum

Ceramic

Porcelain

Glass (shower doors, exterior windows w/water spots, etc.)

Corian®
Where Not To Use
Gold or silver

Polished stone such as marble or granite

Colored grout

Lacquered, painted, or mirrored surfaces
Surfaces
Stainless steel
Brass, bronze, copper alloys
Aluminum
Ceramic
Porcelain
Glass (shower doors, exterior windows w/water spots, etc.)
Corian®
Kitchen & Bathroom
Sinks, tubs, and showers
Faucets
Cookware
Stove cooktops and exteriors
Oven door windows
Countertops (non-stone)
Plates (buffs out knife marks)
Toilets
Tile (engineered porcelain or ceramic) and grout (not recommended for colored grout)
Outdoors
Rust stains
Grill exteriors (clean in same direction as brush lines, if stainless steel)
Vehicle wheels
Vinyl siding
Sporting equipment
Stainless steel, vinyl, or chrome patio furniture
Some ingredients in Soft Cleanser may etch or dull delicate surfaces. Before cleaning fiberglass, plastics, anodized aluminum, or brushed metal surfaces – including appliance exteriors – test first on a small, inconspicuous area.
Shake Soft Cleanser well.
Squeeze a small amount of cleanser onto the surface and/or the dampened DishFish scrubber.
Spread the cleanser evenly across the surface, then begin to scrub gently.
Wipe away the cleanser (within one minute of application).
Rinse the surface and wipe dry, using a paper towel or soft cloth.
Repeat steps if necessary.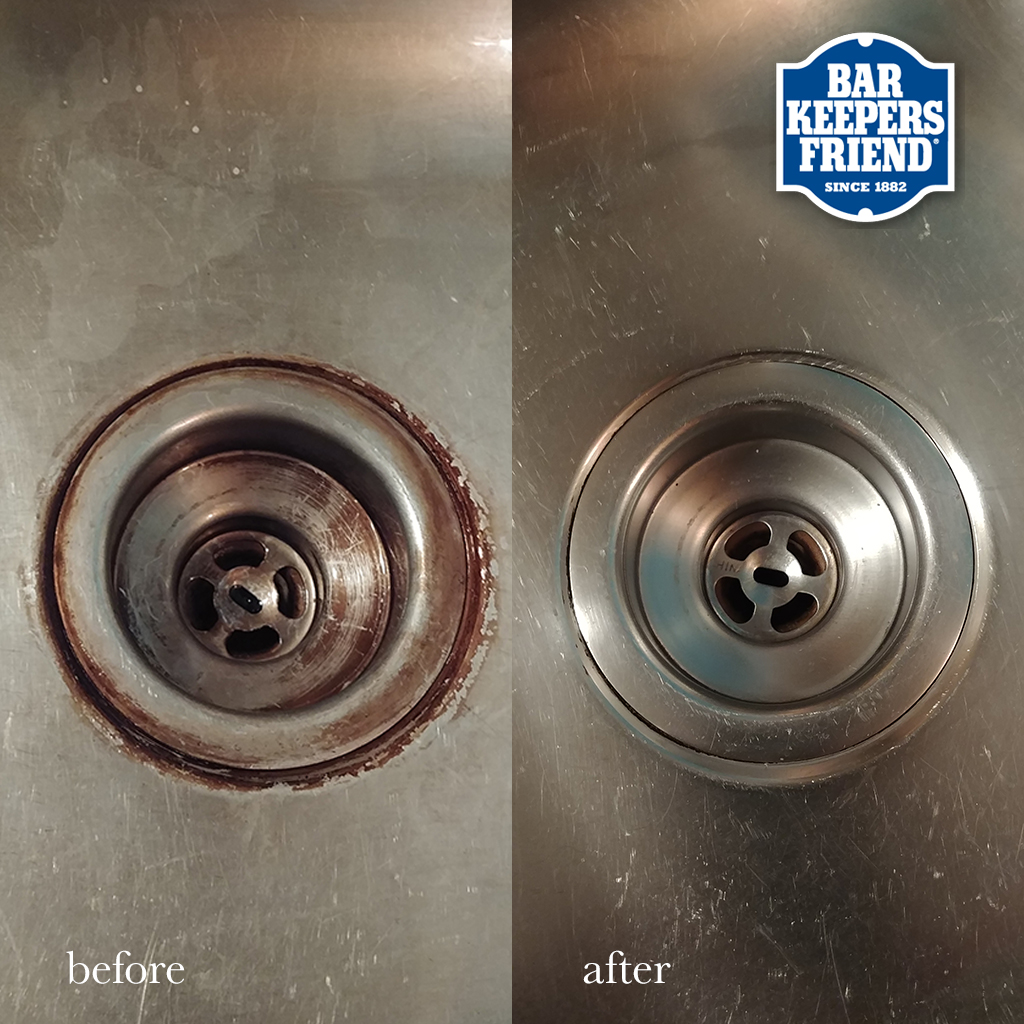 Ingredients
BKF Soft Cleanser: Water, Mineral Abrasive, Citric Acid, Oxalic Acid, Surfactant, Citrus Fragrance
Safety Info
If product is accidentally ingested, drink milk or water and call a doctor immediately. If product comes into contact with eyes, flush with water for 15 minutes. Do not mix product with other chemicals, including bleach or ammonia. For prolonged use or sensitive skin, use protective gloves. Rinse all food-contact surfaces thoroughly. This product is safe for septic systems.
Click anywhere to close...