Cooktop Cleaning Kit
Our Cooktop Cleaning Kit combines our multipurpose Cooktop Cleaner, a DishFish™ Dual scrubber sponge, and BKF's unique, all-plastic scraper with multiple blades.
Buy on

---
Power through grime quickly and easily with our Cooktop Cleaning Kit, currently available at Amazon.com, Ross Stores, Burlington and other stores across the country. The DishFish Dual scrubber is made with PowerCell Technology and ForeverFresh Foam, which thickens the sponge and resists breakdown. It has a unique shape that fits comfortably in your hand and allows you to easily clean corners and crevices. When you're done cleaning, rinse the scrubber well, then stand it upright on its tail to drain excess moisture.

Where To Use
Ceramic cooktops

Glass cooktops

Ceramic dinner and servingware – buff out utensil marks!

Metal cookware and servingware
Before cleaning any surface not listed on the bottle, test on a small, inconspicuous area.
Shake Cooktop Cleaner well.
Squeeze a small amount of cleaner onto the scrubbing side of the damp DishFish Dual scrubber.
Spread the cleaner evenly across the surface, then scrub gently.
Use the plastic scraper to remove stubborn debris.
Rinse the DishFish sponge and use the softer side to wipe away the cleanser (within one minute of application).
Wipe the surface dry, using a paper towel or soft cloth to buff to a beautiful shine.
Repeat steps if necessary.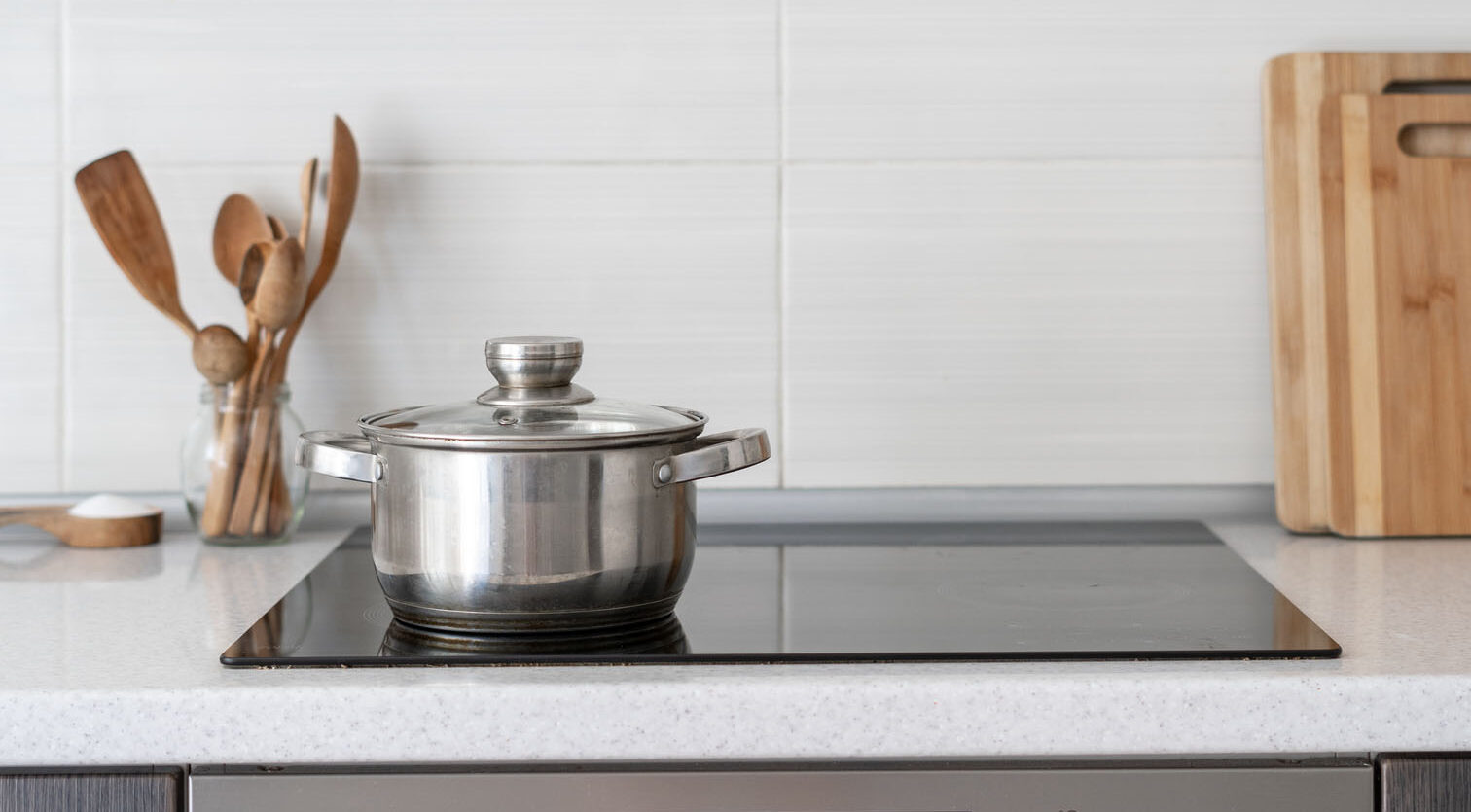 Ingredients
Water, Micro-Abrasive Particles, Surfactant, Citric Acid, Citrus Fragrance
Safety Info
If product is accidentally ingested, drink milk or water and call a doctor immediately. If product comes into contact with eyes, flush with water for 15 minutes. Do not mix product with other chemicals, including bleach or ammonia. For prolonged use or sensitive skin, handle product with gloves. Never apply BKF Cooktop Cleaner to a hot surface. Rinse all food-contact surfaces thoroughly. This product is safe for septic systems.
Click anywhere to close...